Not everyone can Go, but everyone can Send.
If you would like to partner with us in our vision to share the gospel you can do so here:
For other countries or questions please contact Bill [at] gffan.org for details.
---
Options For Canadians:
Set us up as an contact in your online banking app. Then you can send us an Interac e-Transfer to etransfers[at]gffan.org . You can also use the AutoDeposit option to make your gift a monthly donation. We will follow up with you to make sure we get your mailing address.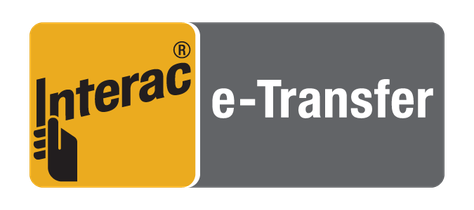 ---
---
---
2. Donate online.
---
---
---
3. If you prefer not to give through online banking or credit card you can write a cheque to: Gospel Fire For All Nations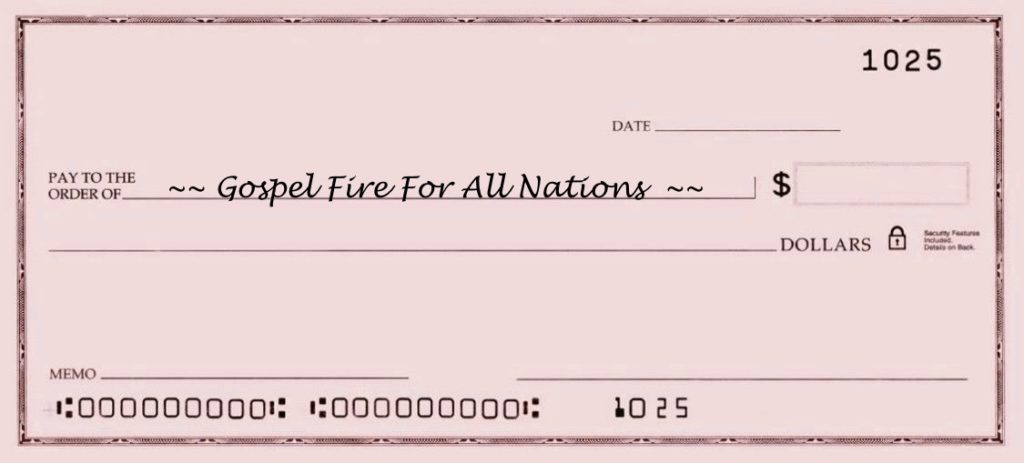 Mail to or drop off at:
Gospel Fire For All Nations
Box 3094
Tisdale, SK
S0E1T0
---
---
---
Options for US donors:
We work with a wonderful charity – the Friends of the Great Commission – a registered 501C charity who acts as our clearing house so that US Donors receive a tax receipt from the US Government. You can donate in 2 ways:
1. Click here to make a credit/debit card donation (including monthly) through Friends of the Great Commission using Project #577 : https://friendsgc.com/the-original-gospel/

---
---
---
2. Or write a check to:
Friends of the Great Commission with a memo for #577-The Original Gospel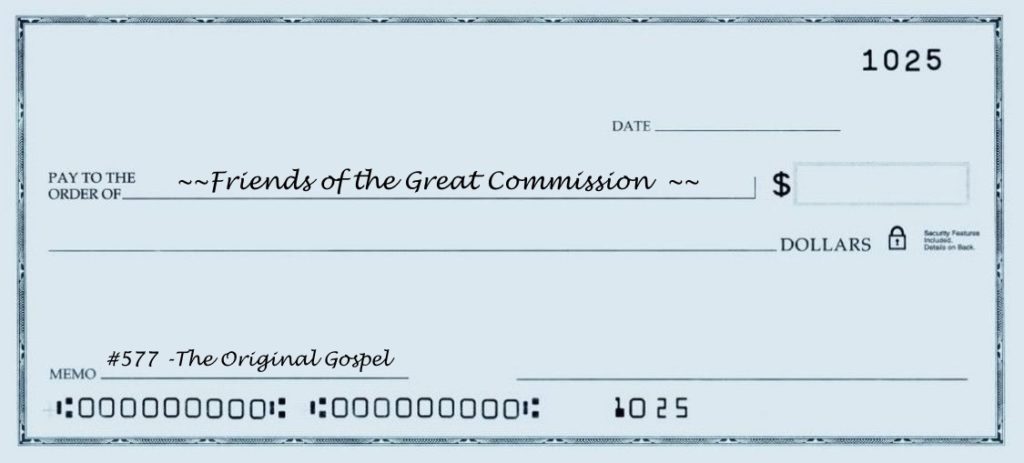 Checks can be mailed to :
Friends of the Great Commission
PO Box 6305
Colorado Springs, CO 80934