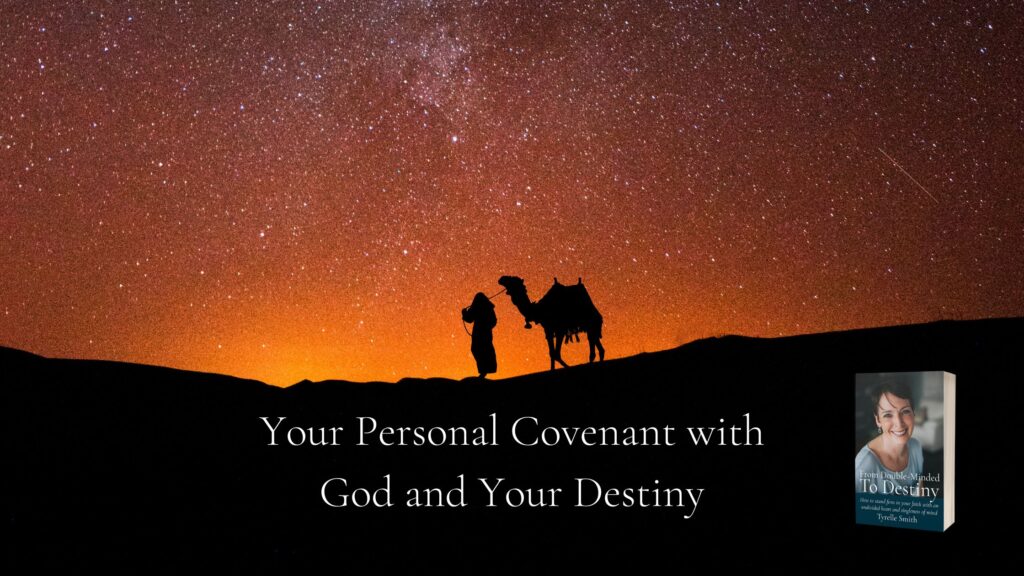 Now this is going to blow your mind regarding God's faithfulness. In Genesis 12:3, God told Abraham that through him all the nations would be blessed. Although God would start with Abraham to begin the nation of Israel, He would finish His work with all the nations of the earth. Israel would be a picture of what God would do with and for the whole world. He would make all nations precious in His sight, not just Israel.
Fast forward to Genesis 22:18: "In your seed all the nations of the earth shall be blessed, because you have obeyed My voice." This word "seed" was speaking of Jesus. All the nations of the earth would be blessed through Him if they too would believe as Abraham did, but in God's saving grace and mercy in the new covenant. Because of Jesus, it was even greater than the one He "cut" with Abraham. It was also greater than the covenant God made with Moses, when He gave His righteous law to the people at Mount Sinai knowing they could not keep it. God already had a plan; He would enter the new covenant for both parties as both a sinless man and God, so that no sin could ever separate man from His love and boundless blessings; man's sin was paid for with Jesus's death on the cross.
Each of the previous covenants were "copies," or "shadows" that pointed to a better covenant. Those "shadows" were meant to show how the fulfillment of the covenant would look, and how God intended to make it eternal (Heb. 9:23). The lives of animals could not truly remove sin. The life of an animal was never a sufficient substitute for a human life (Heb. 10:24), and the wages of sin was death(Romans 6:23). The blood of bulls and goats was a temporary appeasement until the final, ultimate blood covenant was made by Jesus Christ Himself—the God-man (Heb. 9:24-28). The new covenant was made in His blood (Luke 22:20).
Sadly, each person has sinned since Adam ate the fruit in the garden. All have fallen short of God's goodness (Romans 3:23) and have broken God's covenant of the ten commandments given to Israel through Moses. Man—the people of Israel—took upon themselves a curse if they did not keep the law saying:
The people "amen-ed" the covenant. Now, the consequences would be upon them if they failed to keep it just as it would have been upon God if He had not kept His promise to Abraham. Unfortunately, they could not (and were never able to) keep it—no one can. It reminds me of a story of a woman who prayed and said, "Lord, I haven't lied, gossiped, swore, cheated or coveted my neighbor's new house today. But in about two minutes I'm going to get out of bed and then I'm gonna need some help." Yes, and God foresaw that need for help well in advance and had a plan, fulfilling what no person could. To be right with God, an adequate payment for sin was needed. Jesus had to pay for, and amen, every covenant man has broken as a sinless man; He paid with His blood and death, while fulfilling the covenant Himself for everyone else.
Now pay attention to this little gem: If the wages of sin is death and Jesus Himself never sinned, then is it any wonder death could not keep Him? He was raised by the power of the Holy Spirit and resurrected from the dead. Since Jesus paid for humanity's sin and the sentence should have been death, but that sentence has already been paid, then no sentence can be given. Those who believe in Jesus receive eternal life; death has no power.
In the ultimate act of love for the world God gave His only Son, Jesus, that whosoever believes in Him will not perish but have eternal life (John 3:16). By believing and amen-ing God's character and covenant fulfilled for those He loves, followers of Jesus—like Abraham—receive the same reward, counted to them as righteousness. They look at the covenant God made, observe Him taking the oath and its' harm to Himself (in the believer's stead) and say, "let it be so," thus receiving His righteousness as their reward, as well as all the promises and blessings of the covenant. This gives new meaning to the verse:
Jesus was the seed through which all the nations would be blessed. He took the curse the people spoke upon Himself as a man, by dying on a cross. Paul explained this in his letter to the Galatian church:
He cut the covenant in His own body so that every promise of God could be answered "yes and amen," just as God walked through the carcasses and "yes and amen'ed" His promise to Abraham. Not only did Jesus keep the promise for man, He died for man, who should have died but didn't.
You, as a Christian, do not take on a weak foundation of trustworthiness like a surfboard, or even the more stable Great Wall of China. When you put your faith in Christ, you took on the stability of God Himself. Now, knowing all of this you can sing with Jehoshaphat, "Give thanks to the Lord, His faithful love endures forever" (2 Chron. 20:21 NLT) and shout out, "Believe in the Lord your God, and you will be able to stand firm" (2 Chron. 20:20 NLT).
Look to the great lengths God has gone to prove His trustworthiness to make promises and keep them—for Himself and those He loves. He was willing to die to make and keep every promise. Your job is simply to look at those promises and believe He will be faithful to keep them based on His character. When He promises anything or asks one of His children to act on His Word or follow His direction in faith, they can know that He has paid a great price to earn their trust and obedience.
Promises Versus the Promiser
God Himself walked through the slain animals, and Abraham believed God's promise and acknowledged God as the "God of the amen." He was the God who would bear the curse of death to keep His promise. It was not an impersonal relationship with a promise that Abraham trusted in, but rather a personal relationship with the Promiser. The promise itself was the icing on the cake. Knowing God's character and faithfulness was the greatest portion. It was also knowing His protection, blessing, mercy, love, and friendship.
If Abraham had believed the promise only, it would have created instability. But when Abraham believed the person who spoke the promise, he stood firm. God's character is what made the promise stand. A glove cannot pick up a cup. The glove depends on the hand to give it the power and strength to keep the cup from falling to the ground. God's character is the power and strength needed to keep the promises and words He speaks from falling to the ground.
When you look at God's promises and not at Him, you will continue to look about and wonder why your circumstances do not line up with what He has said. You will constantly measure your present reality against what God promised and wonder why He is not being faithful—you will be like a person on surfboard.
However, God wants you stable, strong, and confident. Instead of focusing on the promise, look to the Author and Finisher of your faith—Jesus—and enter His rest.
He has secured every good thing and made those promises through His blood. He amen'ed it with His own body. Ponder that for a moment and rest with joy.
Reflect with the Holy Spirit
How would You like me to apply Your Word or character to this area? Jesus, will You give me a picture of this?
Is there anything else You want to say to me about this day?
Does this help me be more single-minded in my faith and decisions?
Does it increase my confidence in Jesus and His word?
How am I inspired or fired up to go forward?
What is making me feel restful?
This teaching devotional is part of a series based on Tyrelle Smith's book: From Double-Minded To Destiny.